Aman Luthra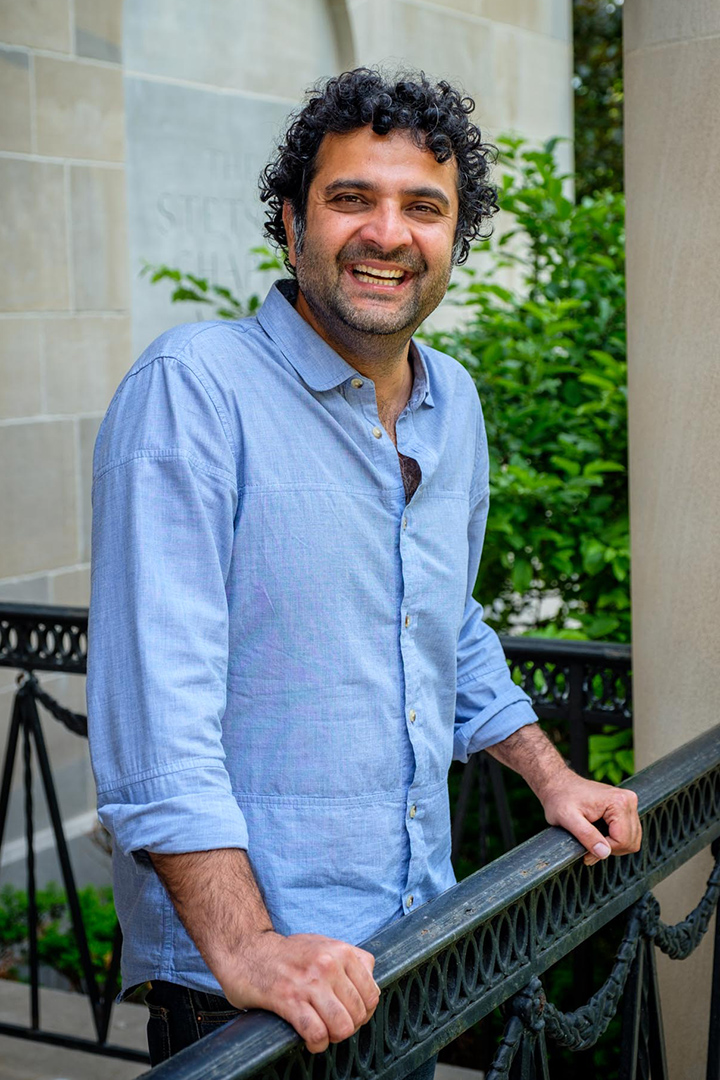 Aman Luthra
Assistant Professor Undergraduate Advisor (Last names O - Z)
Climate and Environmental Change
---
Contact:
2036 H St., NW
Washington DC 20052
Office Hours
Zoom: Mondays 10:00am - 11:30am
Zoom: Thursdays 2:30pm - 4:00 pm
 
---
Political Ecology
Economic Geography
Urban Infrastructure
Waste Management
Informal Sector
GEOG 3195 - Political Ecology
GEOG 6293 - Political Ecology
Luthra, A. (2023). Complexity and heterogeneity in the informal economy of waste: Problems and prospects for organising and formalizing. In F. Nunan, C. Barnes and S. Krishnamurthy (Eds.) The Routledge Handbook on Livelihoods in the Global South. New York: Routledge, pp. 322-332.
Luthra, A., K. Cunningham, A. Fraser, A. Pandey, S. Rana and V. Singh. (2022). Ecological Livelihoods of Farmers and Pollinators in the Himalayas: Doing Critical Physical Geography Using Citizen Science. The Canadian Geographer. https://doi.org/10.1111/cag.12799
Luthra, A. and W. Monteith. (2021). Of market vendors and waste collectors: Labour, informality, and aesthetics in the era of world-class city making. Antipode. https://doi.org/10.1111/anti.12784
Luthra, A., B. Chaturvedi and S. Mukhopadhyay. (2021). Air pollution, waste management and livelihoods: Patterns of cooking fuel use among waste picker households in Delhi. Geographical Review. https://doi.org/10.1080/00167428.2021.1941016
Luthra, A. (2021). Housewives and maids: The labor of household recycling in urban India. Environment and Planning E: Nature and Space 4(2): 475-498. https://doi.org/10.1177/2514848620914219
Luthra, A. and C. Rosati. (2021). Emerging issues in post development for social justice: critical analysis of power, local place, and networks in globalization and post development. In S. Melkote, A. Singhal and S. Shirley (Eds.) Handbook of Communication and Development. Northampton, MA: Edward Elgar, pp. 59-82.
Luthra, A. (2020). Efficiency in waste collection markets: Changing relationships between firms, informal workers and the state in urban India. Environment and Planning A: Economy and Space 52(7): 1375-94. https://doi.org/10.1177/0308518X20913011
Luthra, A. (2018). Municipalization for privatization's sake: Municipal solid waste collection services in India. Society and Business Review 14(2): 135-154. https://doi.org/10.1108/SBR-11-2017-0102
Luthra, A. (2018). 'Old habits die hard': Discourses of urban filth in the Swachh Bharat Mission and The Ugly Indian. Journal of Multicultural Discourses 13(2): 120-138. https://doi.org/10.1080/17447143.2018.1467917
Luthra, A. (2017). Waste-to-energy and recycling: Competing systems of waste management in urban India. Economic and Political Weekly 52(13): 51-58.
2015 Ph.D. Johns Hopkins University
2004 M.A. and M.P.A. Syracuse University
2001 B.S. University of Maine at Machias